When considering how your children's time will be split between both parents, Florida child custody laws put what is best for your children at the forefront. Summer Nichols has years of knowledge in child and family law and can help you determine which arrangements should be made in order to keep the stability that your children deserve intact.
Although the relationship with your partner or spouse may end, the relationship you have with your child or children should be maintained and nurtured.
Shared Parenting and Time-sharing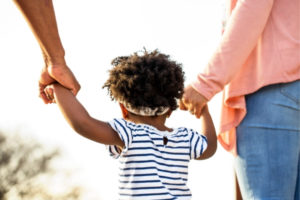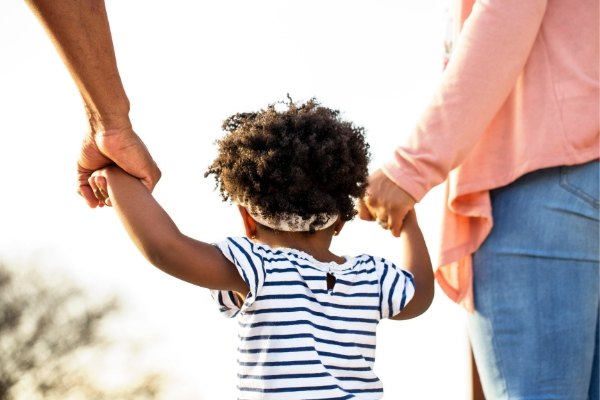 What is generally considered "child custody/visitation" in most states is referred to in Florida as "time-sharing." This change took place in 2008 when Florida did away with the concepts of custody and visitation and replaced them with the concepts of shared parenting. A shared parenting plan is a court-approved agreement that explicitly states where and how much time your children will spend with either parent. A parenting plan can be simple and to-the-point or can be more complex.
In general, parenting plans cover the matters that affect a child's daily life the most. Some of these matters include
Where the child will go to school
Who will be responsible for health care
Who will be responsible for day care or after-school activities
How much time the visiting parent will have with the child
What methods and technologies will be used to communicate with the child
Other rights and responsibilities involved in child rearing
Time sharing can be 50/50 between a mother and father or broken down some other way. When parents cannot agree on a parenting plan, the court will order how each parent will share time with the child and dictate each parent's responsibilities, based on the best interests of the child. One method the court might use to determine a shared parenting plan is by assigning a neutral person to review your situation and then give a report to the judge.
Factors Considered in Shared Parenting in Florida
A Florida court must consider what is best for your child's well-being when determining a time-sharing plan. There are several factors that can be used in determining time-sharing with the other parent. These factors include
A mother or father's willingness to honor a time-sharing plan and reasonably support the child's relationship with the other parent
A mother or father's ability to support the child's mental, physical and emotional health and school-related activities
The stability of the child's home environment
Any legal history of the mother or father that involves domestic violence, child abuse or sexual violence
The child's wishes, in some cases
Our attorneys recognize that you know better than anyone else what your child needs most. If you feel that 50/50 custody is not the best for your child, our Orlando divorce lawyers will work with you to identify every potential scenario that could possibly happen in your case.
Shared Parenting and Child Support
Florida courts favor parents sharing the responsibility of their children except for cases where it may be harmful to the child. The amount of physical time a parent spends with his or her children can have a direct impact on how much financial child support is required. It is important that a shared parenting plan specifically documents how much time is supposed to be spent with either parent.
In Florida, child support calculations are, in part, based on both parents' income and the number of children that the parents have together. Generally, the parent that has a higher income would pay a higher amount of child support. However, child support will generally decrease if the child spends more than 20 percent of their overnight time with the visiting parent.
For example, a mother or father that has a shared parenting plan that calls for more than 20 percent of the overnight time with the child (at least 73 overnight stays) would pay a lower amount of child support because the time with the child is calculated in the child support.
Florida courts consider some other factors and deviations when considering child support.
Representation from an experienced divorce attorney at Kramer Law can be of tremendous help as you seek a fair time-sharing arrangement. Consult with a reliable Orlando child custody lawyer at our firm to address all of your concerns. You can call us today.
Do You Wish to Have More Time with Your Children?
Has a time-sharing plan already been established but is not being followed? Have you relocated, or do you wish to spend more time with your children than the parenting plan allows? Summer Nichols can assist in modifying a time-sharing agreement that works best for you.
In Florida, a substantial and unanticipated change in circumstances must take place before a modification can be made. In any case, our attorneys can provide quality and sensible guidance to help mothers and fathers that find themselves involved in shared parenting matters.
Trusted Attorney with Child Custody in Florida
This can be unfamiliar territory for many parents. We want to help you thoroughly understand your legal rights and options, and prepare you to present your very best case in the best interest of the child.
For help with custody, child support, divorce, or any other issue, contact a Jacksonville family lawyer at our firm today: (904) 322-7702
We want to walk with you through all of your family law issues and other legal matters that you may encounter in your life. Visit our Practice Areas for more information on our full service representation.
The state of Florida does not have a law that speciies the age at which a child may be left unattended, however, the Florida Dept. of Children and Families recommends 12 as the age.
Importantly, Florida Statute Section 316.6135 states that children younger than 6 may not be left in an unattended vehicle for more than 15 minutes, however, if the vehicle is running or if the child could be in danger, there is no amount of time that is acceptable to leave a child there.
Consultation & Case Evaluation Form