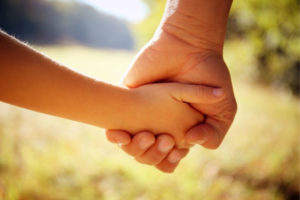 When the unthinkable happens and a marriage is dissolved, unfortunately kids are often adversely affected by this process. They rely on the structure of family life to survive, and they need a supportive environment during this time more than ever. It is essential that you contact our child support lawyer as soon as possible, before you find yourself in a legally-binding agreement that is beyond your means.
Establish an environment that helps your kids thrive in the face of family turmoil with the help of an experienced child support attorney. Your children need to live in a household with financial stability, and creating such a framework begins with a call to an attorney that fights for you.
Protect your interests and those of your child with the help of a firm that has experience trying cases involving child support modifications, agreements, and non-paying parties. With more than 40 years of experience representing all sides in various family law cases, we understand what it takes to get the settlement you deserve.
Eliminate the worry and emotion involved in negotiating a child support settlement with the help of our tenacious legal team. You need to focus your energies on caring for your child, so we gather every piece of information we can when we create a legal strategy for you. These negotiations often involve numerous details that you don't have time for.
A Child Support Lawyer That Fights for You
Make the right choice of legal representation when it comes to the future of your children and contact our office right away. We understand how difficult this process can be for anyone, and we are focused on building a strong relationship with each of our clients. Our child support attorney takes the time to understand the unique situation our client is facing, which gives us the tools we need to present the best legal argument possible.
Our office is committed to getting the best settlement possible, because your child deserves a chance at a happy and healthy life. We take the time to get to know you personally, so we are better able to craft an agreement that works. You can't afford to let your child's welfare diminish as you struggle through the process of divorce.
Fight for the rights of your children with the help of a child support lawyer with your best interests in mind. Our team understands that every situation is different, and any child support order that is handed down can affect you for many years to come. Exhaustive preparation is essential in getting the right outcome in any case.
Representation for Child Support Modifications
Adapt to the changes that life throws at you by working with our team on any child support modifications. When a new financial obligation arises, you may need to return to court for a modification. If your financial situation changes in any way, the time may be right for an attorney that fights for your rights.
Choose a law firm that petitions the court for any child support modifications you need. Child support is intended to provide for the children of a dissolved marriage, but this financial burden may become too difficult for a variety of reasons. The court allows for petitions when it comes to modifications for situations including:
Improved Financial Circumstance
Increased Cost of Living
Increased Medical or Educational Expenses for the Child
Dramatically Decreased Income
Change in Your Health or Diagnosis of a Condition
When the time comes to petition for a modification, we take the case of the primary caregiver before a judge. We present your case so that a judge is able to determine if any type of modification to the original agreement is warranted. If you or your child's other parent has a new financial obligation, the court allows for a review of the original agreement.
A Legal Team for Everyone
Place your case in the hands of a child support lawyer that treats you like a person, and not just a number. If you are the primary caregiver for a child, you need financial stability to keep them as healthy and happy as possible. We help you navigate the intricacies of state family law so that you can focus on being the parent your child deserves. Your child is the most important party in this entire process, and we keep that in mind with everything we do for you.
Negotiate the best agreement for all parties involved and start putting your life back together with the help of our team of legal specialists. Don't let your child suffer during this emotionally difficult period. Children are often caught in the middle of family disputes, and we are here to help protect their interests. They deserve a chance at a happy life, and we are here to fight for them.
We have represented parents on both sides of child support disputes, and this gives us the perspective needed to fight more effectively for you. Our team is happy to meet with you either at our offices or the place of your choosing. Better communication results in better outcomes for both you and your children.
If you or the other parent of your child receive disability income, it WILL be used as a source of income when calculating child support in accordance with the Florida Child Support Guidelines.  If you have a child that receives disability income due to a parent's disability, that income should go to the parent with whom the child resides for the majority of time as a form of child support AND, IMPORTANTLY, that income will be used to decrease any child support amount calculated for the care of the child.
The Law Office of Summer R. Nichols has handled hundreds of divorce and child support cases where disability is involved.  Contact us today to have a free consultation regarding how we can help you resolve your case!
The answer is YES. While the normal rule is that a child support modification can only be retroactive back to the date a petition requesting the same is filed, this is an exception to that rule. Section 61.30(11)(c), Florida Statutes, authorizes the Court to modify child support based on a parent's failure to exercise timesharing and to make such modification retroactive back to the date that exercise of timesharing stopped.
If you have grounds for a modification of child support, you can still file to make that happen, even if your child has already turned 18, so long as they are still in high school with a reasonable expectation of graduating before they turn 19.
The Law Office of Summer R. Nichols provides a FREE case evaluation to help you determine if you do have grounds to modify, and we can ensure your request is filed with the Court by the deadline.
Contact us today so we can help you!
Consultation & Case Evaluation Form